BCRelaunch
BC is currently in Phase 3 of its Economic Restart Plan
What is currently permitted:
- PARKS: BC Parks campground and backcountry camping reservations opened for residents on June 1.
- SCHOOLS: Beginning June 1, parents have the choice to send their children back to school on a gradual, part time basis
- CARE HOMES: For the month of July, residents are able to visit with one designated family member or friend. 
- MOTION PICTURE/TV PRODUCTION: Resuming of business is permitted subject to appropriate safety protocols being implemented. Check with your employer.
- TRAVEL: Travel is permitted, but proper precautions and social-distancing precautions must be observed.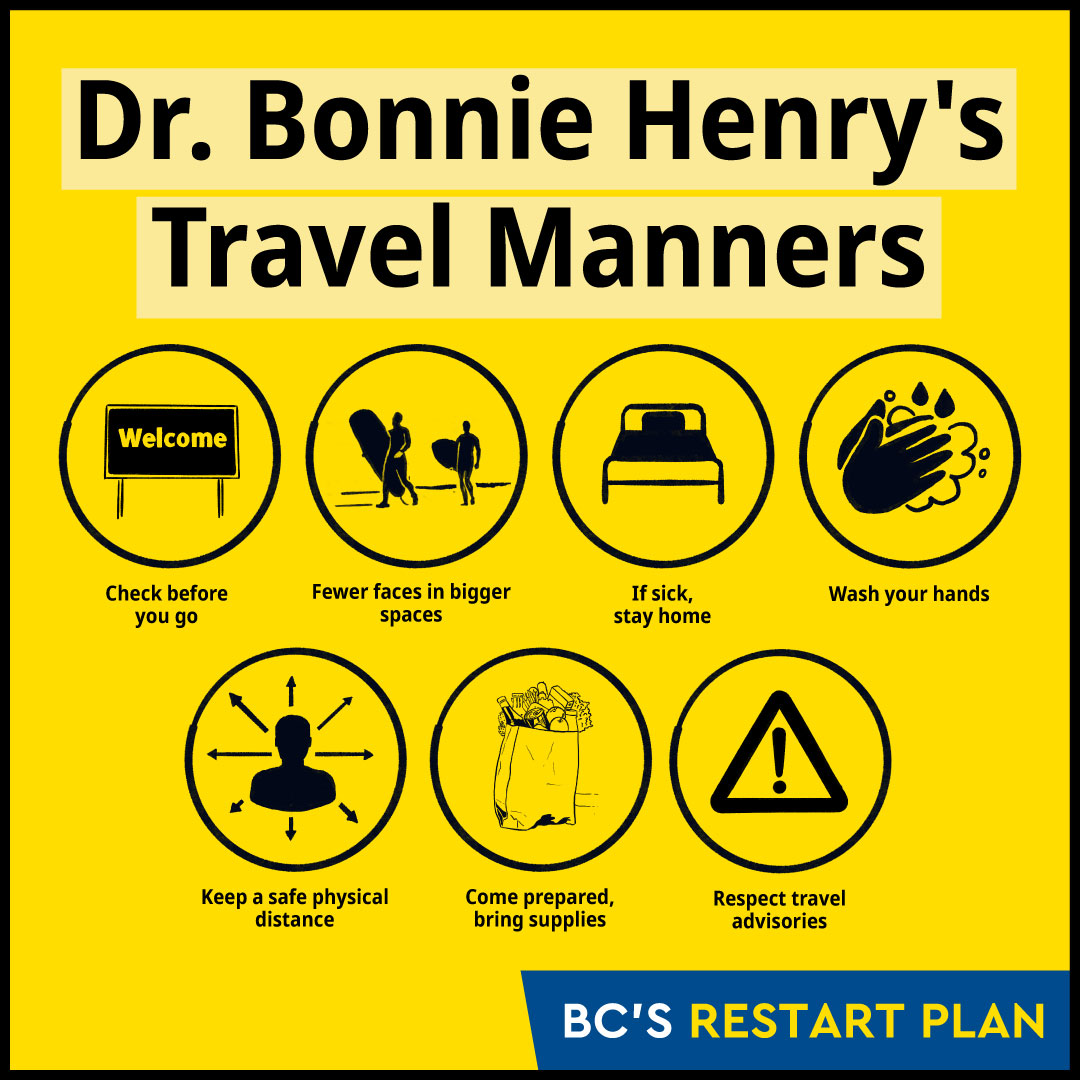 To view the full list of regulations and requirements currently in place, please visit the BC Government's website: https://www2.gov.bc.ca/gov/content/safety/emergency-preparedness-response-recovery/covid-19-provincial-support/phase-3